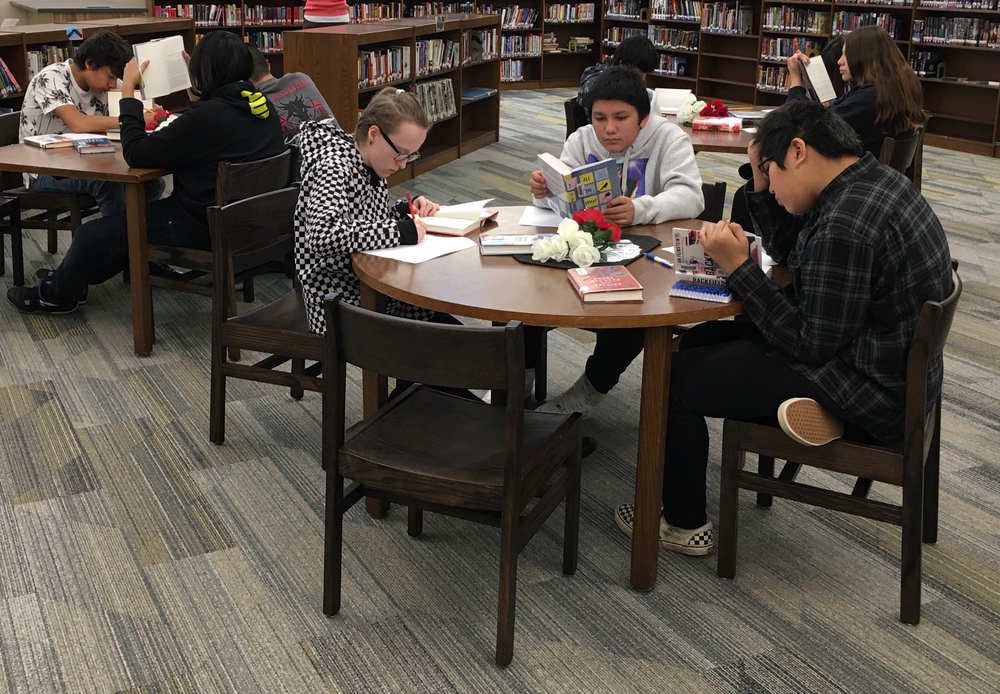 Freshman Book Buffet
Darby Krug
Thursday, November 14, 2019
Mrs. DeHaan, our school librarian, put together a Book Buffet for Mrs. Storely's freshman class.
When you go to restaurants, d
o you order the same types of food
,
or do you try new things?
Sometimes a buffet makes it easier to sample something new and different. This activity allowed students to sample four
random
books to
see which one seemed the most
appealing
to his/her personal taste
.
Some of the books will be part of a series, so if they liked it, he/she has a whole series that they will probably also like.
Thank you Mrs. DeHaan and Mrs. Storl

ey for doing this activity!