PARENT AND ENROLLMENT INFORMATION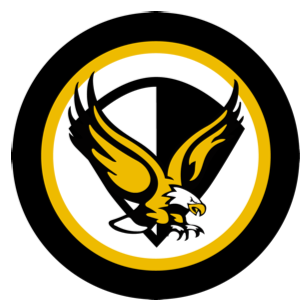 LETTER FROM DR. CHERYL THALER, SUPERINTENDENT
Dear Parents/Guardians,

The 2020-21 school year is about to begin! The first day of school will be Thursday, August 20. This will be a full day of classes for students.Meet teachers and see classrooms during the open house on Wednesday, Aug. 19, from 4:00 p.m.- 7:00 p.m.All parents are encouraged to attend the open house, even if students will utilize remote learning.Teachers will be sharing remote learning platform information with parents.Eighth grade promotion, for those students who completed 8th grade at Andes Central last spring, will be held at 6:30 p.m. in the auxiliary gym.
This year homecoming will be October 16.As of today, I don't know who TDA/AC/DC will be opposing in the football game.
Beginning with the first week of school and continuing throughout the year, students will be released early on Wednesdays so staff can participate in professional development opportunities. Elementary students will be dismissed at 2:40 p.m. and middle school/high school students will be dismissed at 2:50 p.m.
Please take time to come and meet the staff who will be working with your child/children. It is important to make these connections early in the year.Parent-teacher conferences will be held Thursday, October 8, from 4:00 p.m. – 7:00 p.m. and Friday, October 9, from 9:00 a.m. – 12 noon.Parents may choose to attend either day.Students will not have school on Friday, October 9.
The district is continuing to use an automated system to call/text patrons of upcoming events/school closings.Please update phone numbers in order to receive these important messages. The district will also communicate via the district website, mobile app, and messaging system.
The following people have joined the Andes Central staff. Please welcome them:
Candace Dvorak, Home School/Cultural Resource Coord.
Rubylin Harrington, Middle School Science
Stephanie Hubers, Paraprofessional
Elizabeth Hughes, Middle School Social Studies
Lisa Keizer, High School Social Studies
Sheryl Koenig, 5th Grade Teacher
Jason Pasco, High School Math
Aaron Rolston, Custodian
Julie Rysavy, Elementary Music
Katherine Schaa, 2nd Grade Teacher
TJ Schact, Bus Driver
Please use the north side of High Street (located in front of the elementary section of the building) for student drop off and pick up.The parking lot to the west of the main entrance is to be used for visitor, staff, and student parking.
We have COVID mitigation procedures in place including optional face masks for most situations and mandatory face masks in some situations. Check the Back-to-School Page for more mitigation strategies.
We are anxious to begin the new school year, and look forward to working with each of you to make this an exciting year for both you and your child.Enjoy the remaining days of summer.