Huge shout out to 67 MS/HS students for meeting the 1st quarter incentives! Our first PBIS goals focused on Positive Behavior: students could have no more than two class tardies, and no more than two office referrals. Today, we took these students to Armour for a movie. Thank you Andes students for doing your best!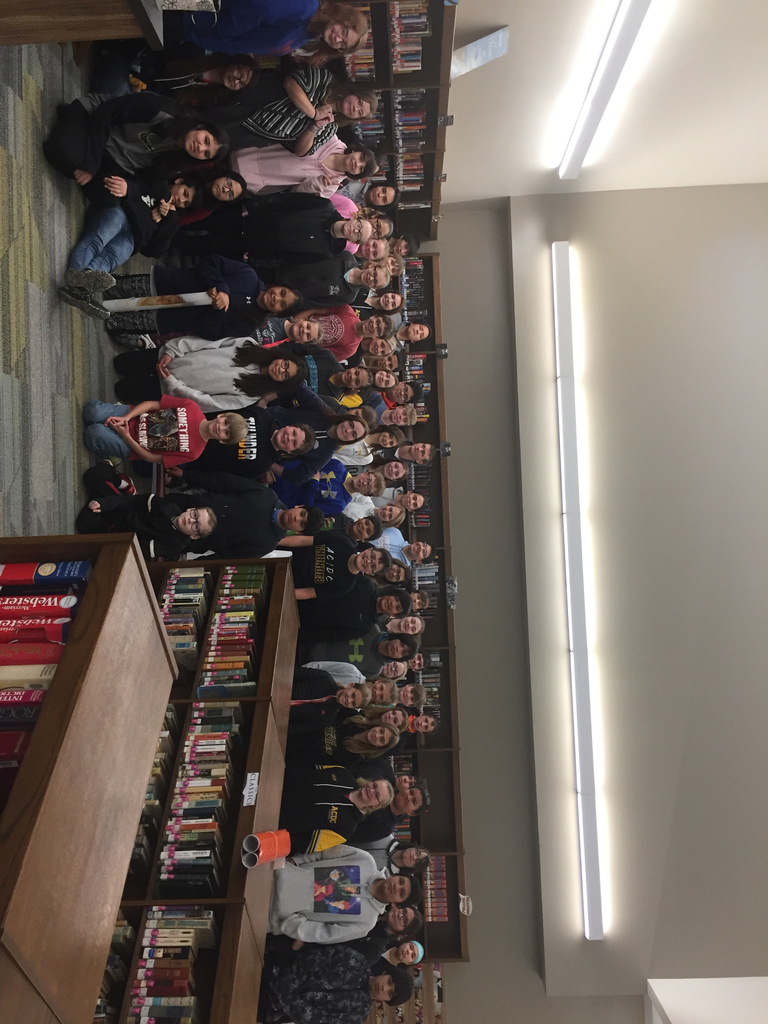 Andes Central School will be having a Veteran's Day Program on Friday, November 8th @ 2pm in the Auxiliary Gym. Please join us to honor our Veterans.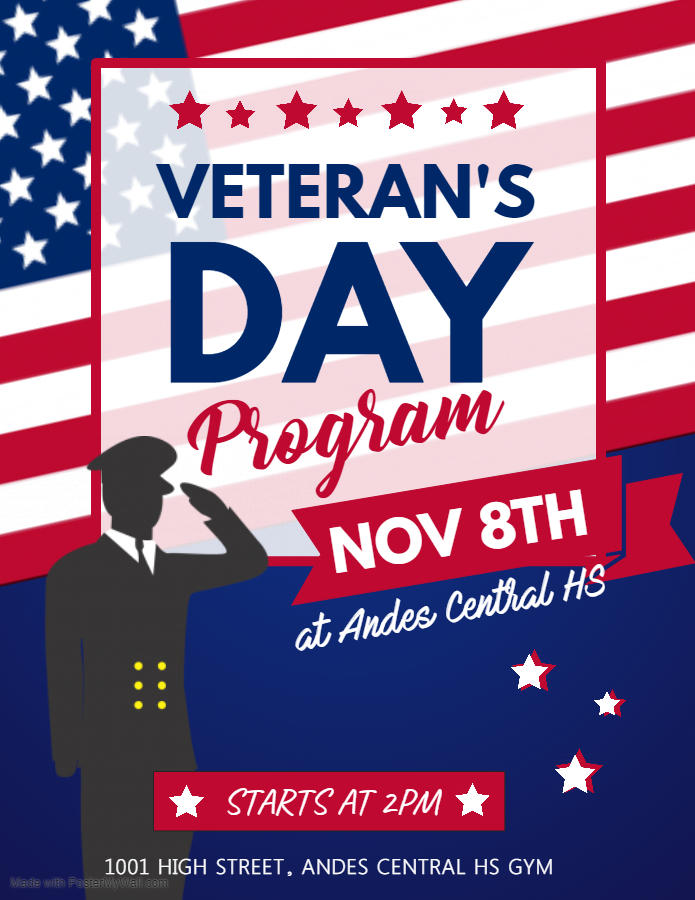 Practice schedules for MS GBB and 6-12 WR have been posted and can be found on our website under Menu-Documents-Athletic Schedules-Practice Schedules. Please contact the coaches if you have any questions.

Isabella Brouwer will be representing AC/DC Thunder at State Cross Country in Huron on Saturday, October 26th. Good Luck Isabella!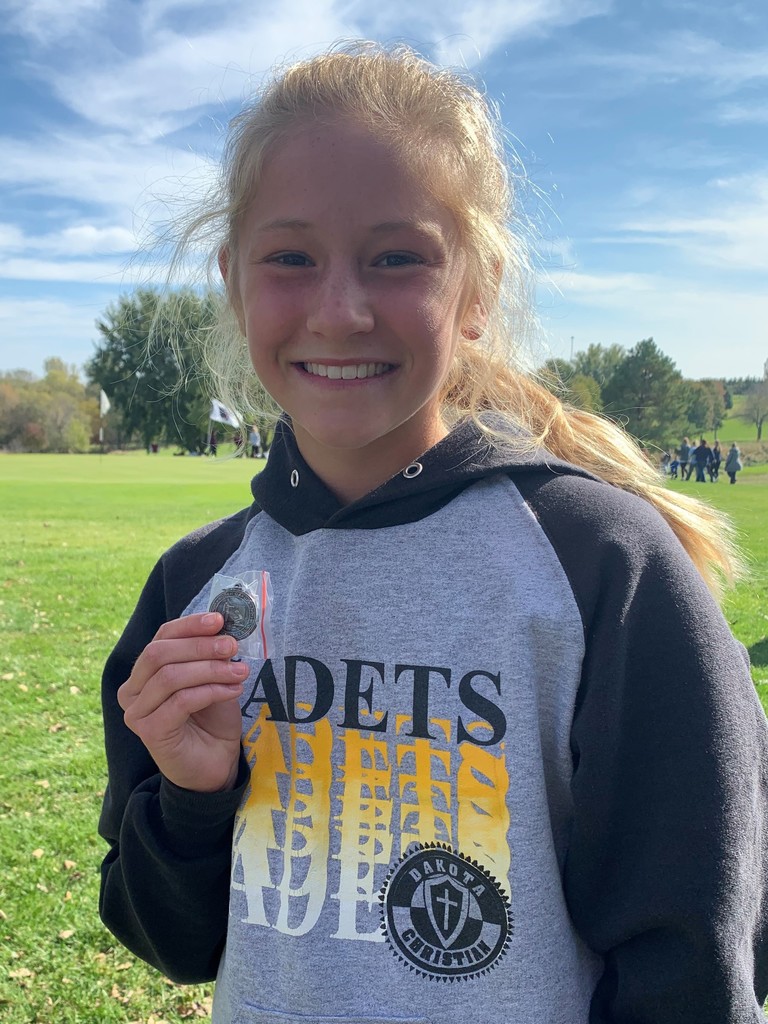 Attn AC Parents: If you would like your student to participate in the Delta Dental Program, forms are due 11/01/19. If you would like your student to participate in the Flu Shot Program, forms are due 10/30/19. Forms can also be found on our website under Menu-Documents-Parents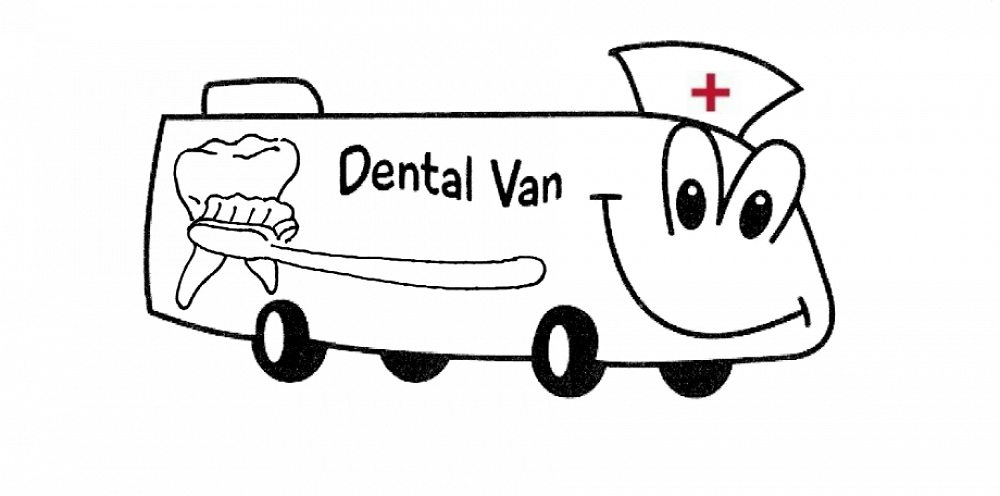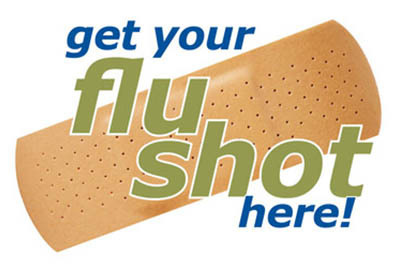 Andes Central School Student Council will be having a Cookie Dough Fundraiser from today through November 8th. Please contact a Student Council member or their advisor Doyle Johnson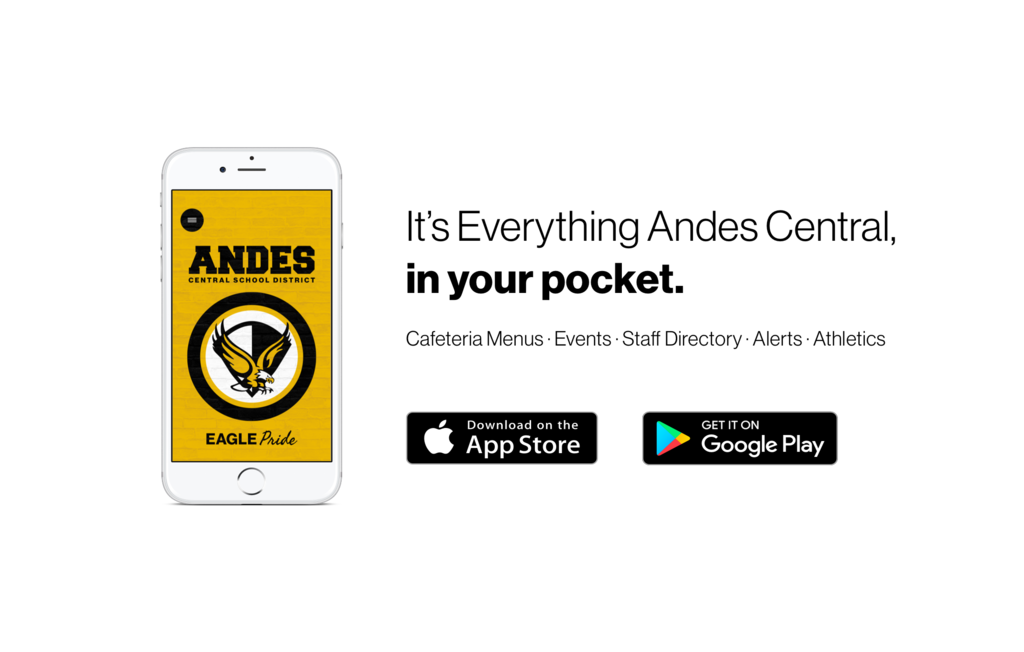 Attention AC/DC Wrestlers & Parents: There will be a meeting for all students grades 6-12, and their parents, who are interested in participating in Wrestling on Tuesday, October 29th. Join us in room 507 from 7-8pm. Refreshments will be provided.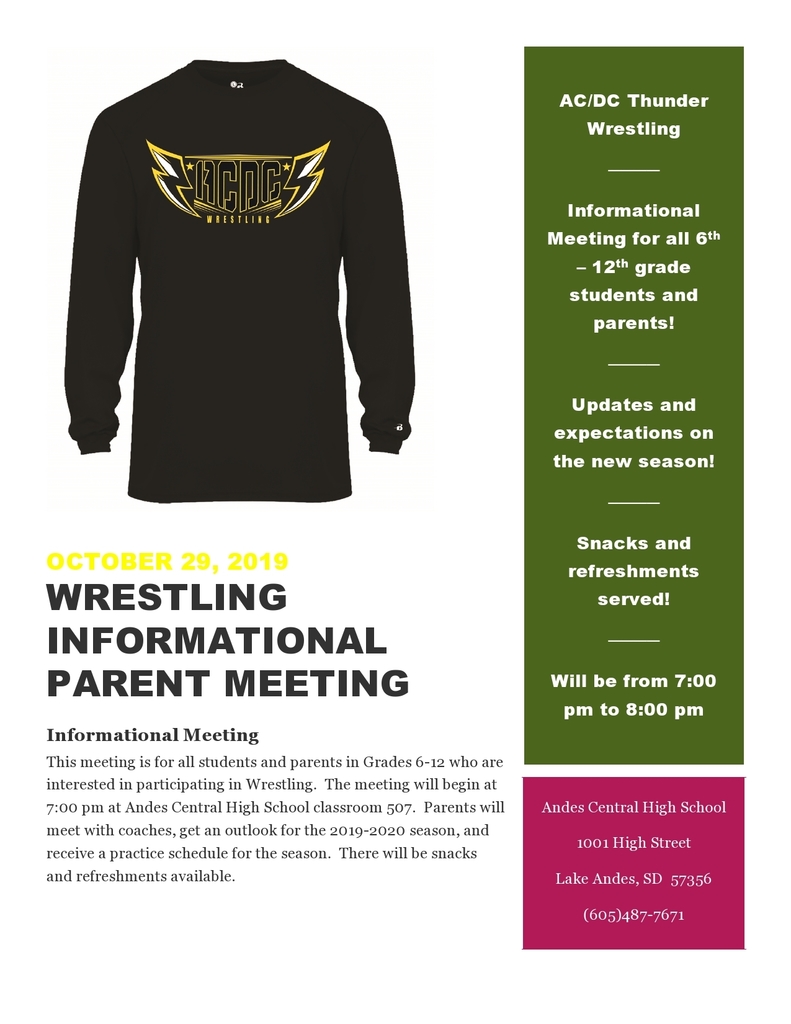 AC/DC volleyball schedule change for tonight vs Kimball/WL @ White Lake - 1 MS game @ 4pm, followed by C, JV, V.

Andes Central FFA Chapter will be having a Chicken Bingo fundraiser at the Thunder Nation Volleyball Tournament tomorrow, 10/19/19. If you can't make it to the tournament, contact FFA Advisor, Mr. Holmes or an FFA student by the end of today to purchase your bingo block.

AC/DC Thunder Volleyball will be hosting our Thunder Nation Volleyball Tournament on Saturday, October 19th at Andes Central School starting @ 9am. Good Luck Lady Thunder!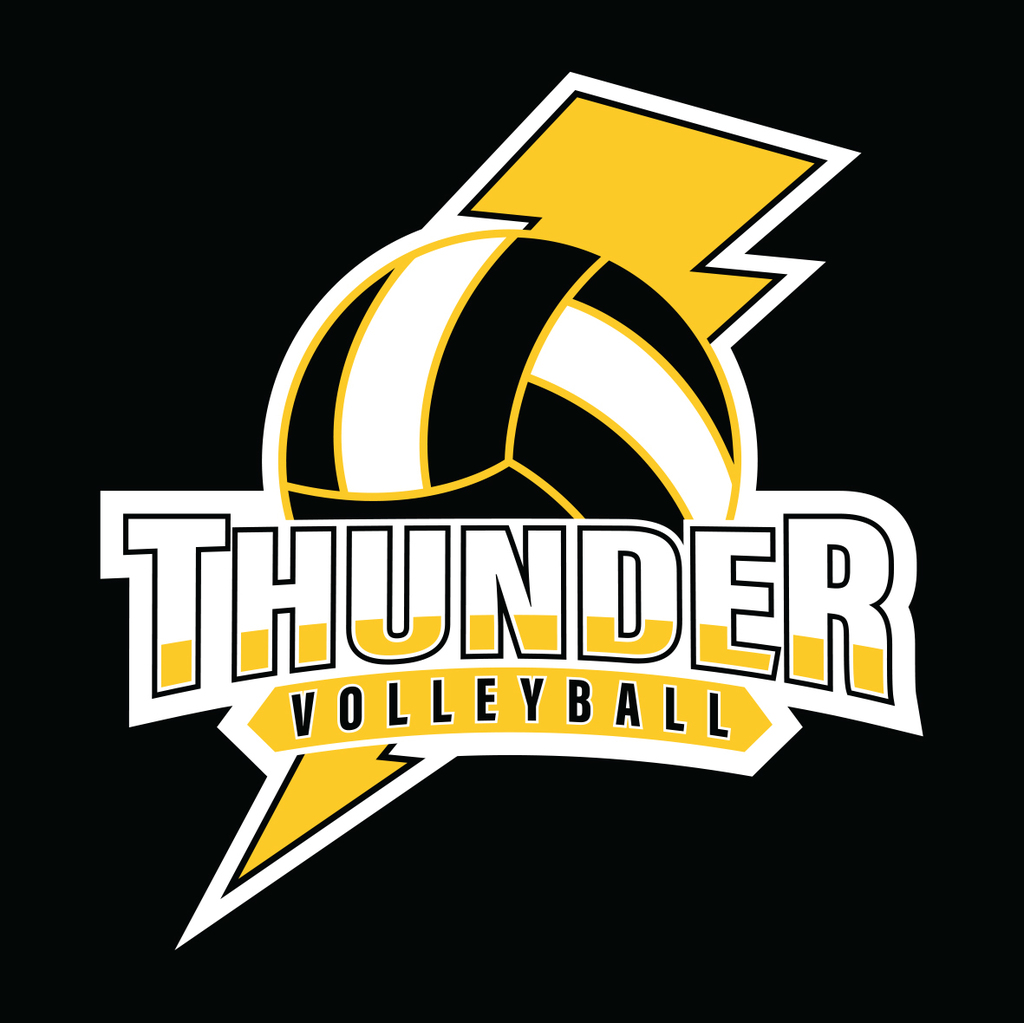 There will be a Trunk or Treat in the Andes Central School parking lot on Thursday, October 31st from 4-5:30pm. Please provide a decorated trunk and/or candy. If you would like to participate, please RSVP to Darby Krug.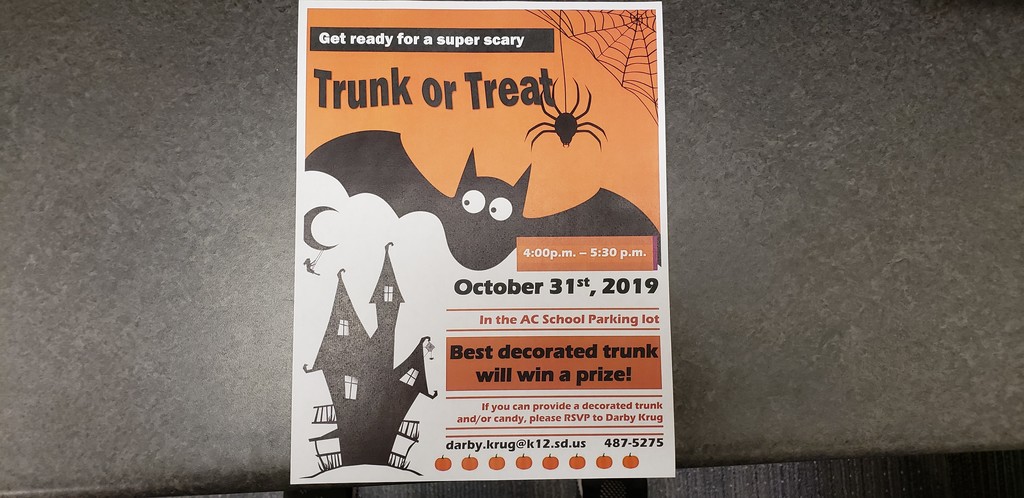 AC/DC Thunder Cross Country Team competed at Regions in Scotland on Wednesday, October 16th. Isabella Brouwer qualified for State with 2nd place. Congratulations to all the athletes that competed yesterday & good luck at State Isabella!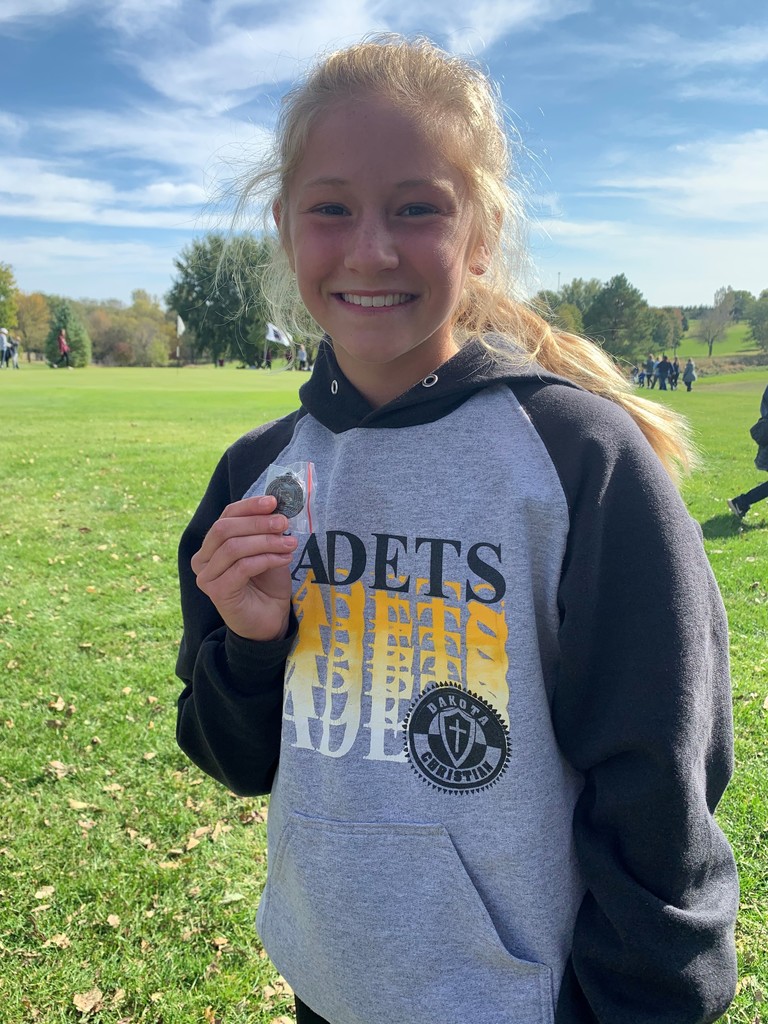 There has been a schedule change for volleyball tomorrow in Wagner: 7/8 @4pm, 6/7 @ 4:45, C @ 5:30pm, JV @ 6:30pm, V to follow.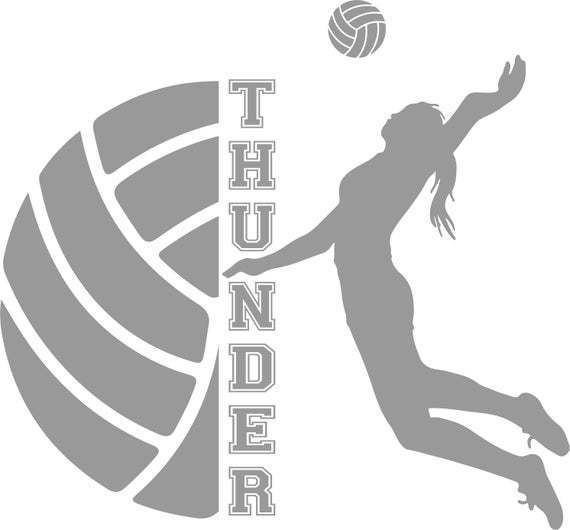 Andes Central will be having School Picture Retakes on Wednesday, October 23rd @ 1pm for students who need to do retakes or if they missed the first picture day.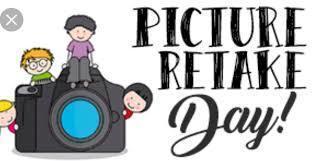 HS Seniors/Parents-Join us for Financial Aid Night on Monday, 10/14/19 from 5:30-7pm at the school, so you can fill out your free application for Federal Student Aid (FAFSA). A letter was mailed detailing the documents you need to bring. Subway sandwiches will be served.

FCCLA will be at Parent/Teacher Conferences tonight and tomorrow selling popcorn for their fundraiser. If you are interested, please stop by their table, which will be set up near the entrance.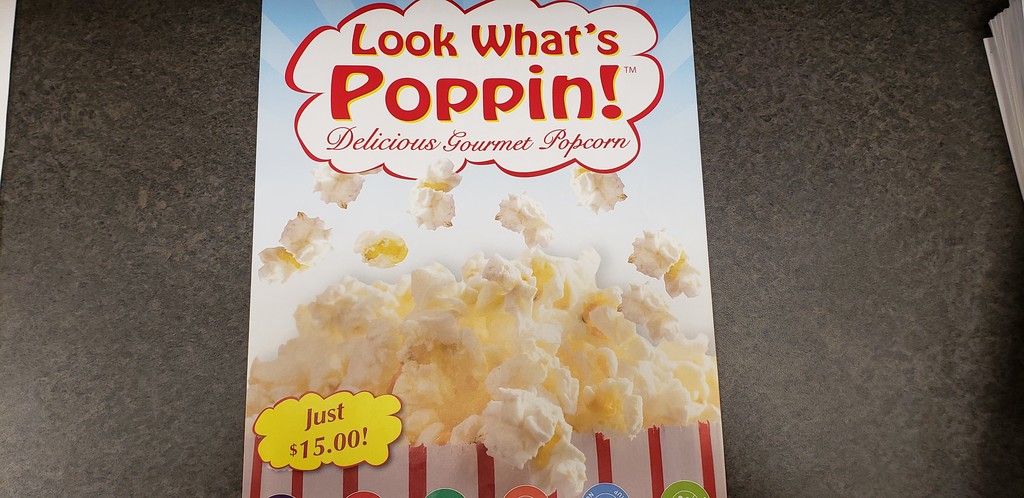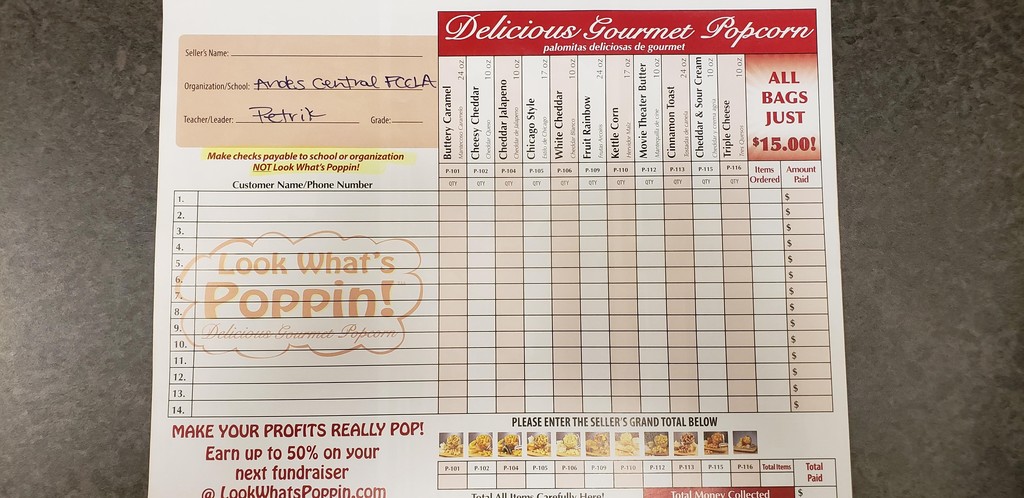 P/T Conferences will be on Thursday, 10/10/19 from 4pm-7pm & Friday, 10/11/19 from 8am-11am. A free meal will be provided, on Thursday only, after you speak with your child's teacher. No School for students on Friday, 10/11/19 and Monday, 10/14/19.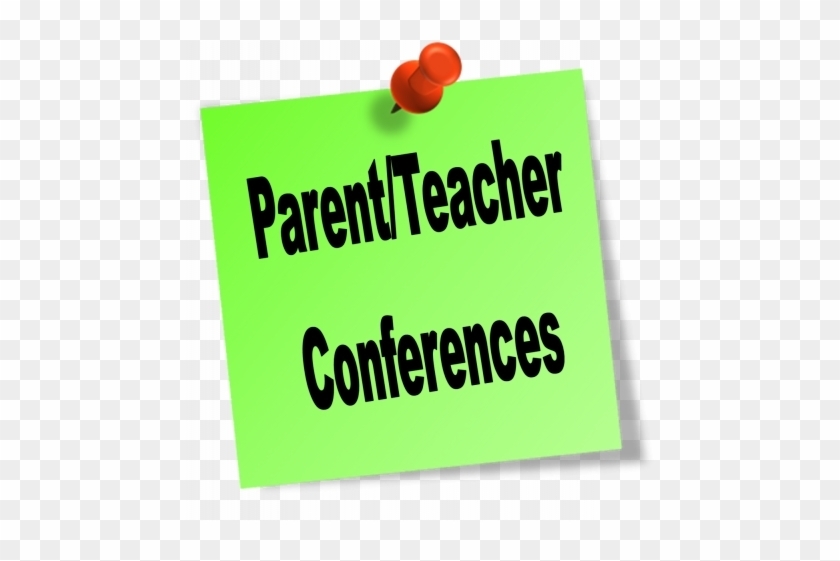 Update to football schedule today @ Corsica...JV/V leave @ 2:45pm & MS will leave after school. JV vs Burke play @ 4pm; MS vs Corsica/Stickney play @ 5pm, & MS vs Burke play @ 6pm.